What is Rebatee?

Rebatee is a membership based club. With Rebatee, you can get most products for free, through generating influencing contents, which include but not limited to write a Rebatee review, share on Facebook, YouTube, blogs, Amazon, Instagram and other platforms.

Join the Influencers Club, and introduce friends to Rebatee, you can earn lubricate commission for each rebate your invitee redeemed.

The best part with Rebatee is, members can also make money through completing special missions, like creating unboxing videos or higher standard advertising videos.The reward could be extra 5 dollars to 500 dollars, based on the quality of your content.
How does it work?

See what all our members are saying!
1,000s of members have already received their rebates.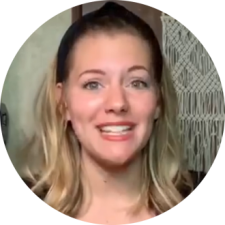 Who does not love free products! This site is amazing! You can voice your opinion and even make some money if you like making videos.
-Danielle Louise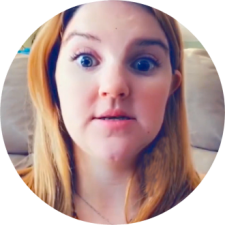 I'm kind of fall into this whole product testing thing. And it's actually the only website that I use now! The company is great and they are super friendly. The more that you are influencing people to buy things the more that you are helping companies the more coins you get which means the more free products you get. I mean it's really a win-win.
-Breanna Brown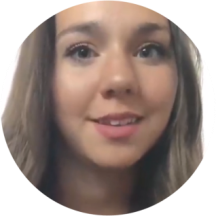 I got them seriously completely FREE! I got 100% rebate back. It is not a scam so give it a try. I got them for $0, 100% rebated. You can make money on the items too. So why not?
-Allie Michele Miller
Frequently Asked Question
1. What do I need to get rebate?
You have to be an US resident and possess your own Amazon account, also a PayPal account is necessary to receive rebate.
2. Can I really get my cashback?
Yes, you will purchase the item on Amazon and get rebate on Rebatee, which means you can return the item and get refund from Amazon at any time, we don't suggest you do so for no reason though.
3. What's Rebatee's Payout option?
Currently we offer PayPal Transfer and Bank Deposit as payout option, and bank transfer is available for high amount rebate only.
4. How do I earn more with Rebatee?
A: Refer friends to join in. Once your invitee completed his/her first rebate, you will be rewarded with $5, and another $5 if completed his/her first video quest.
B: Become an Influencer. Simply invite three members to register, and you can apply to become an Influencer. Incluencer can get commissions from your invitee's purchases.
C: Complete video quest. Rebatee offers video quests for those who likes or would like to make product video, extra $5-$500(depending on the video quality) will be rewarded when the video is approved.
5. Can I get unlimited Rebates or secure any products offered here?
You will have to use Rebatee Coins to exchange for rebates. New members get 3000 coins which can redeem to 30 dollars rebate; you will have to earn coins for more rebates and products. Your R level and Influcencer status might also limit your access to certain products.