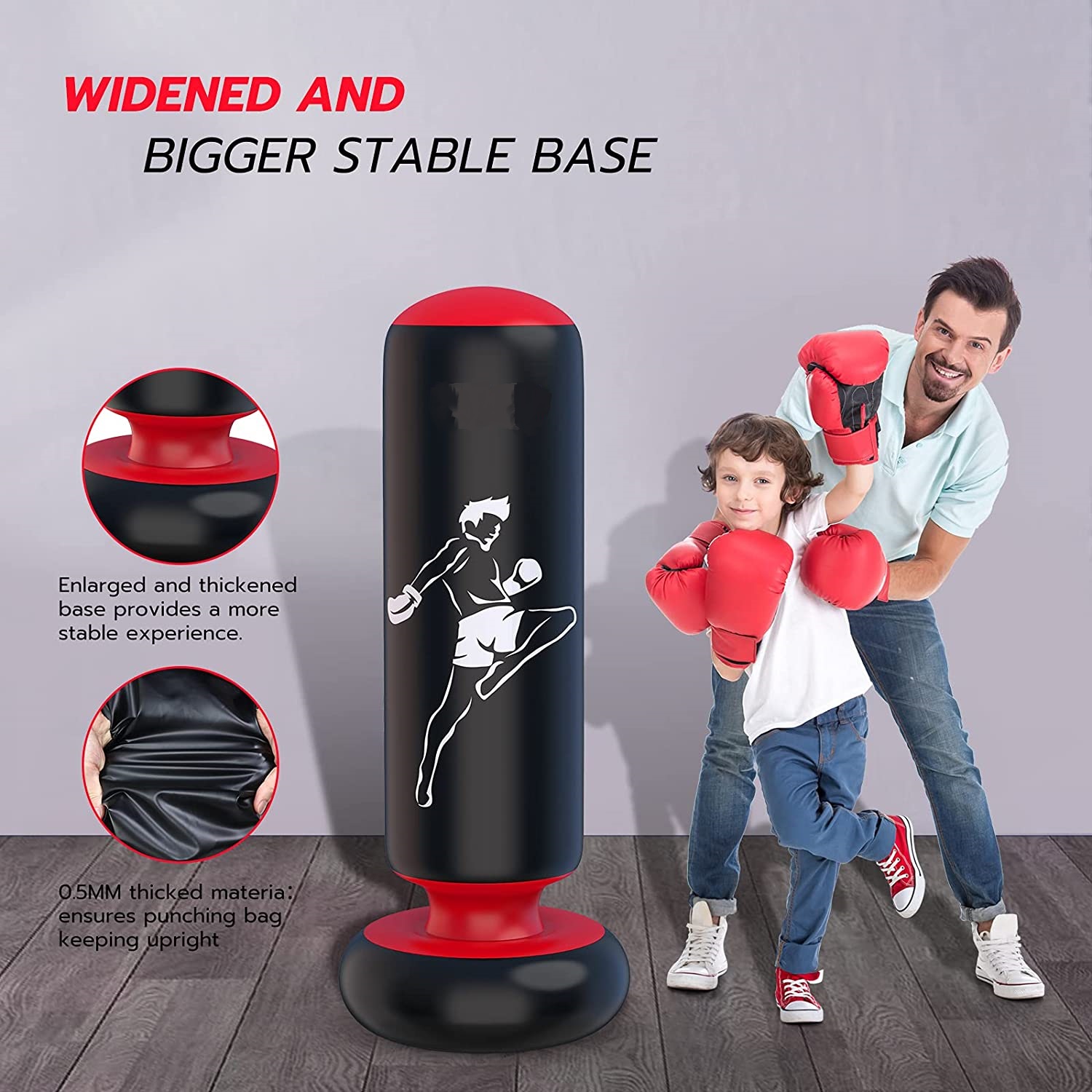 ---
{{ reviews.likes }}
{{ reviews.favorites }}
0
{{ reviews.views }}
Punching Bag for Kids, 66 inches Inflatable Boxing Bag, Freestanding Kids Punching Bag for Karate Taekwondo Kick MMA Practice to Relieve Energy, Great Toy Gift for Boy & Girl Age 3 8 10 12
Price after Rebate
$13.79
$25.19
Tips
If there is a clipable coupon on the Amazon product page, please clip it when placing your order.
Procedures:

Features
【TIPS】 Due to the nature of PVC products and for the best performance, we highly recommend 1) check and inflate (if needed) for each use every time; 2) It will take time to inflate since the kids punching bag is 66 inches tall; 3) Distribute the weight evenly in the base to keep the bag straight if you fill the base with sand.
Description
【HIGH QUALITY】The punching bag is made of eco-friendly PVC, and we pick 0.5 MM ticked material to make it more durable. The boxing bag has been through the strict test of more than 10 thousand hits, but it still keeps a smooth & seamless surface to avoid skin damage. The double-layer structure prevents water and air leak so that you can have quality time with kids with quality toys. 【PERFECT SIZE】The freestanding punching bag is 66 inches tall after being fully inflated. It's designed for kids (3-12) & adults and encourages more enjoyable family time. Its bottom base is 28 inches, wider than more punching bags in the market. The kick bag helps children and adults increase strength and stay active even at home.