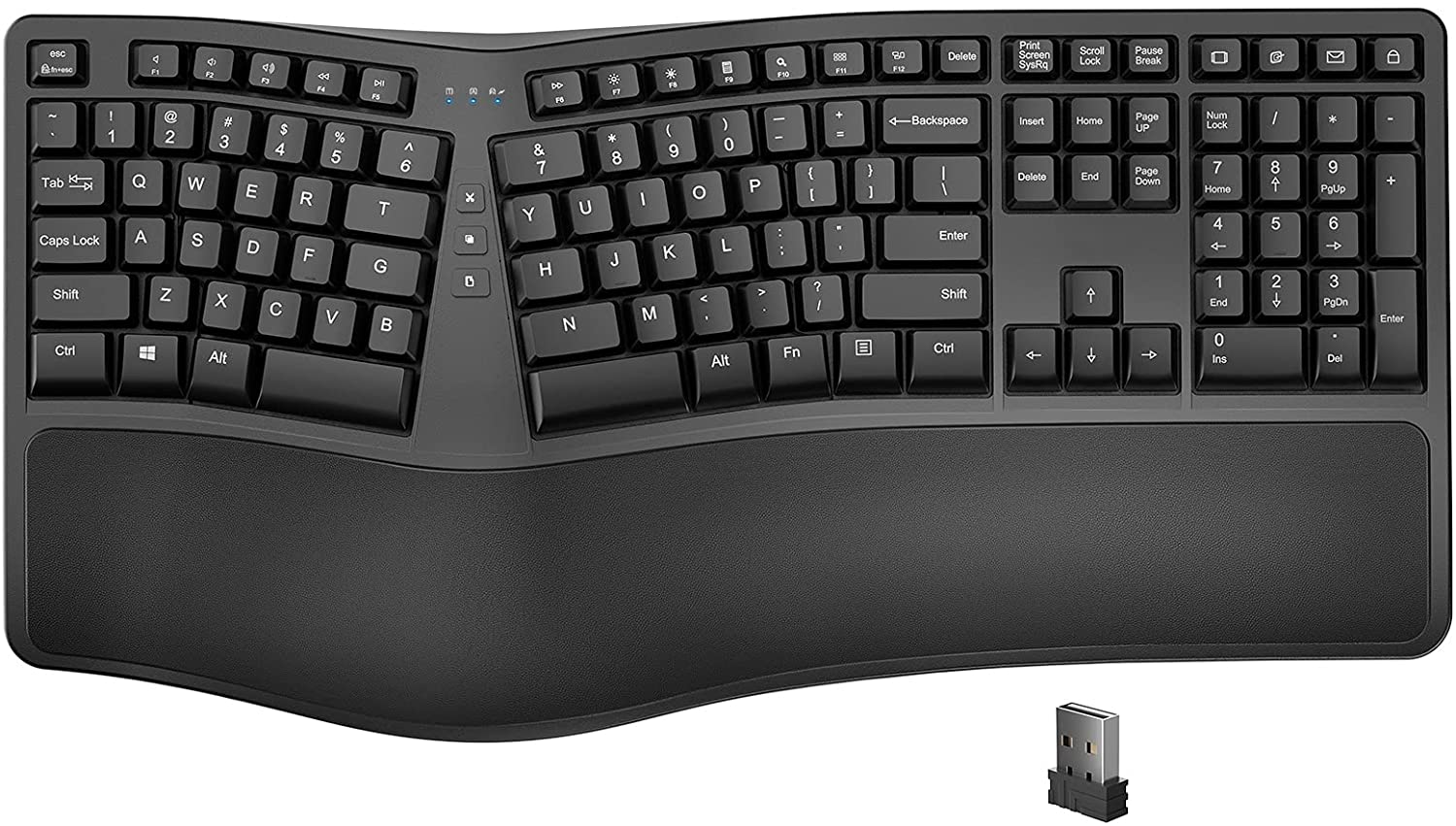 Sold Out
Available Tomorrow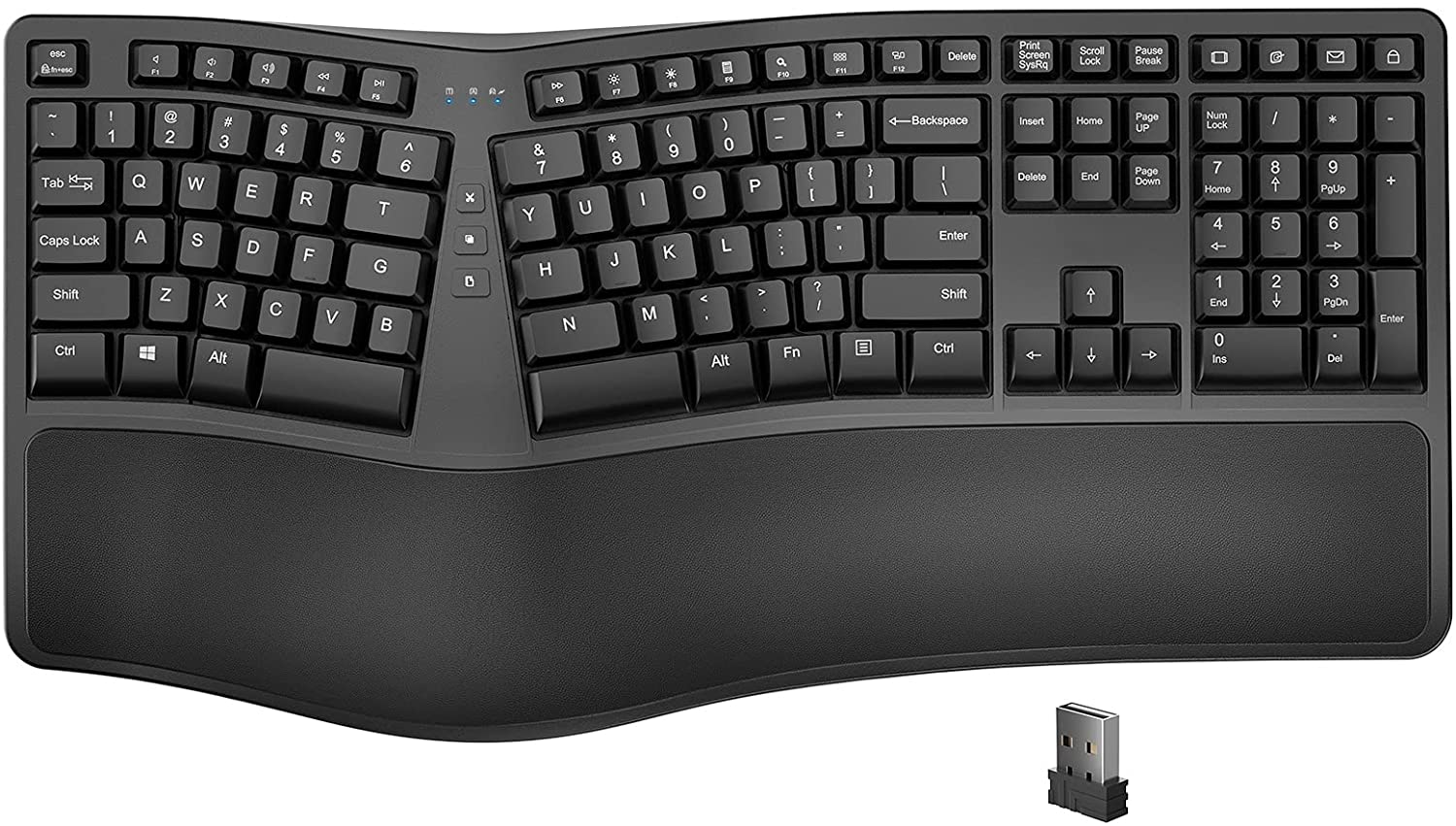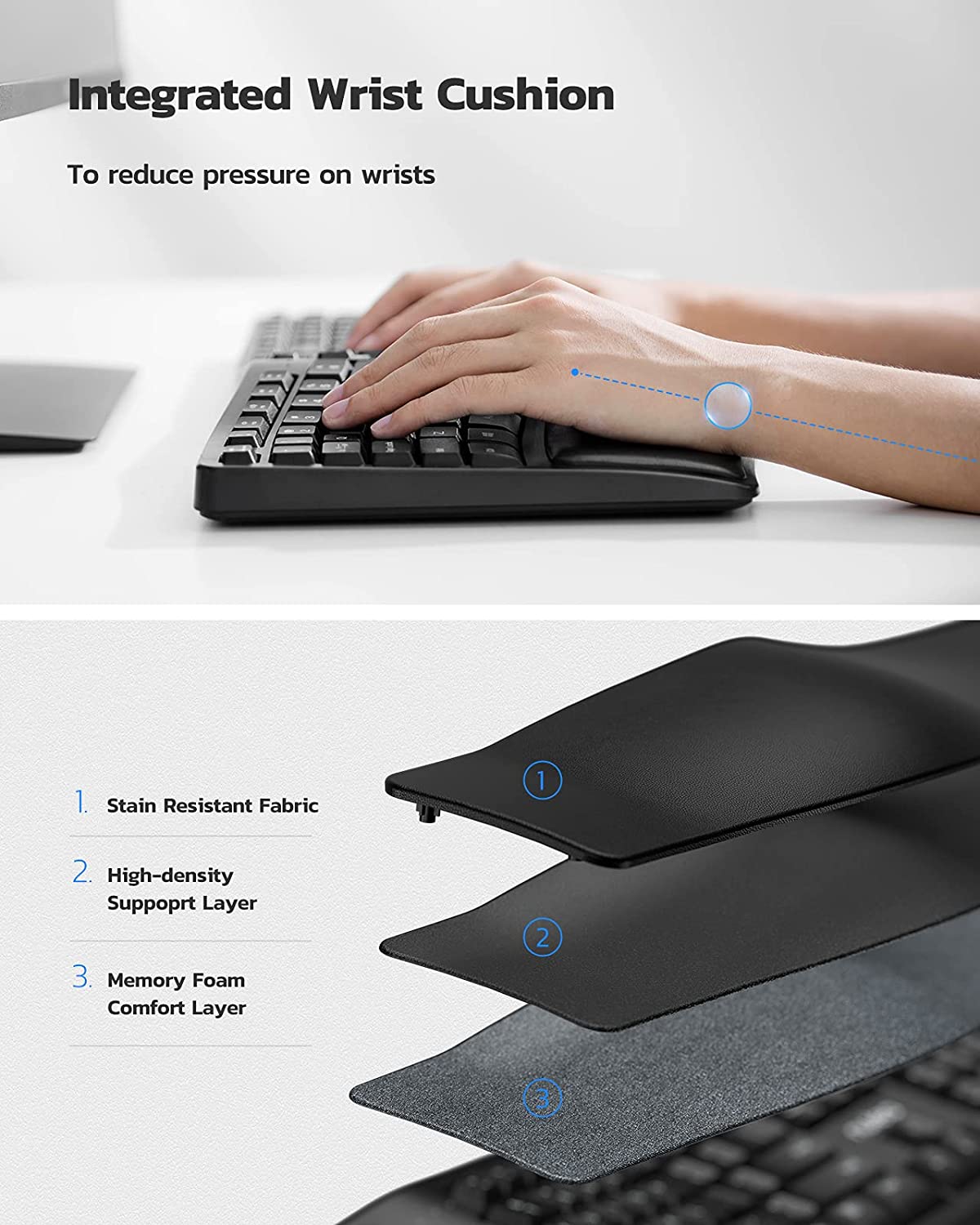 ---
{{ reviews.likes }}
{{ reviews.favorites }}
0
{{ reviews.views }}
2.4G Wireless Ergonomic Split Keyboard with Pillowed Wrist Rest, USB Computer Arched Keyboard Design for Natural Typing, Split Keyboard Compatible for Windows/Mac, US English Layout
Price after Rebate
$27.99
$39.99
Tips
If there is a clipable coupon on the Amazon product page, please clip it when placing your order.
Procedures:

Features
[Split Ergonomic Design]: The split keyboard divides the keys to 2 zones and keep the posture of hand and forearm at an angle. Scientifically ergonomic designed keyboard encourages healthy wrist and arm positions for more precise and much smoother movement and less strain. Perfect for those Office-men needing long time working with the keyboard.
Description
[One-Piece Palm Rest and Curved Design]: Built-in pillowed wrist rest with skin-friendly synthetic leather, so that hand typing comfortably maintains the same level with the keyboard; The natural curved keys imitate the curved shape of the fingertips with adjustable kickstand to improve the overall comfort and reduce pressure on hands and wrists. [2.4G Wireless Connection]: 2.4G Wireless Keyboard with approximately 33 feet (10 m) operating distance (2.4G USB receiver included) is designed with Plug & Play. The ergonomic keyboard with automatic sleep mode function and a separate ON/OFF switch, if release the button for 8 minutes, the sleep mode can be automatically switched.