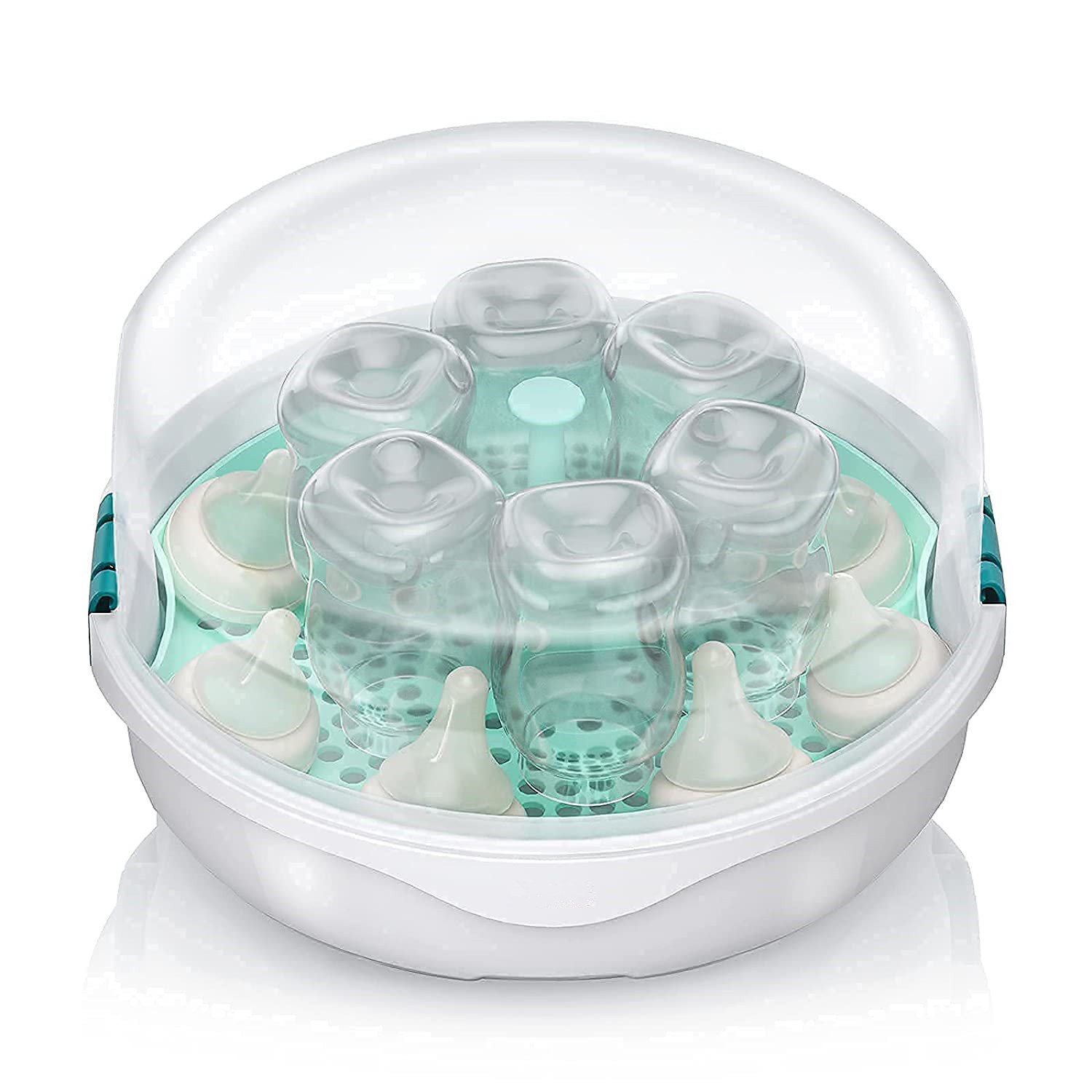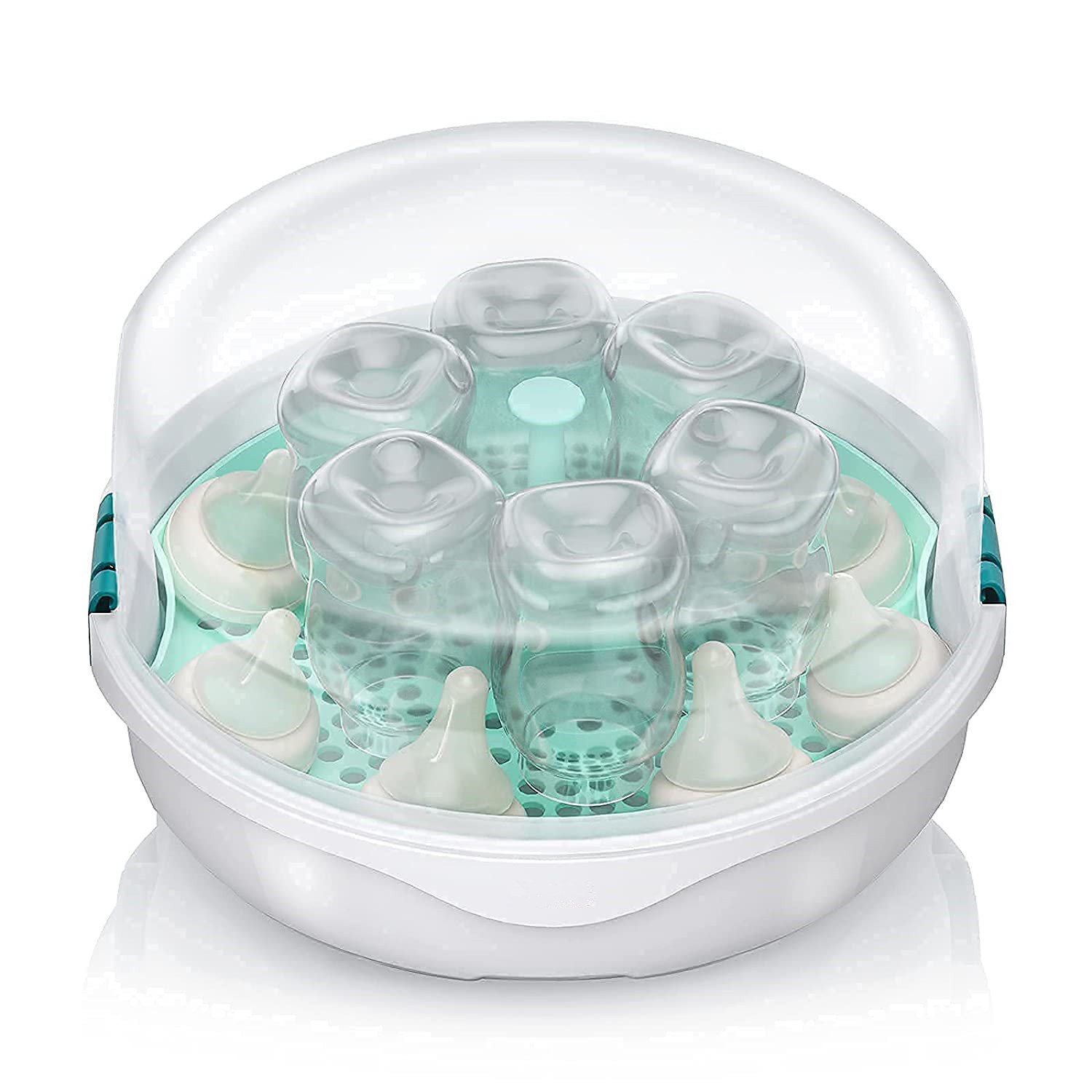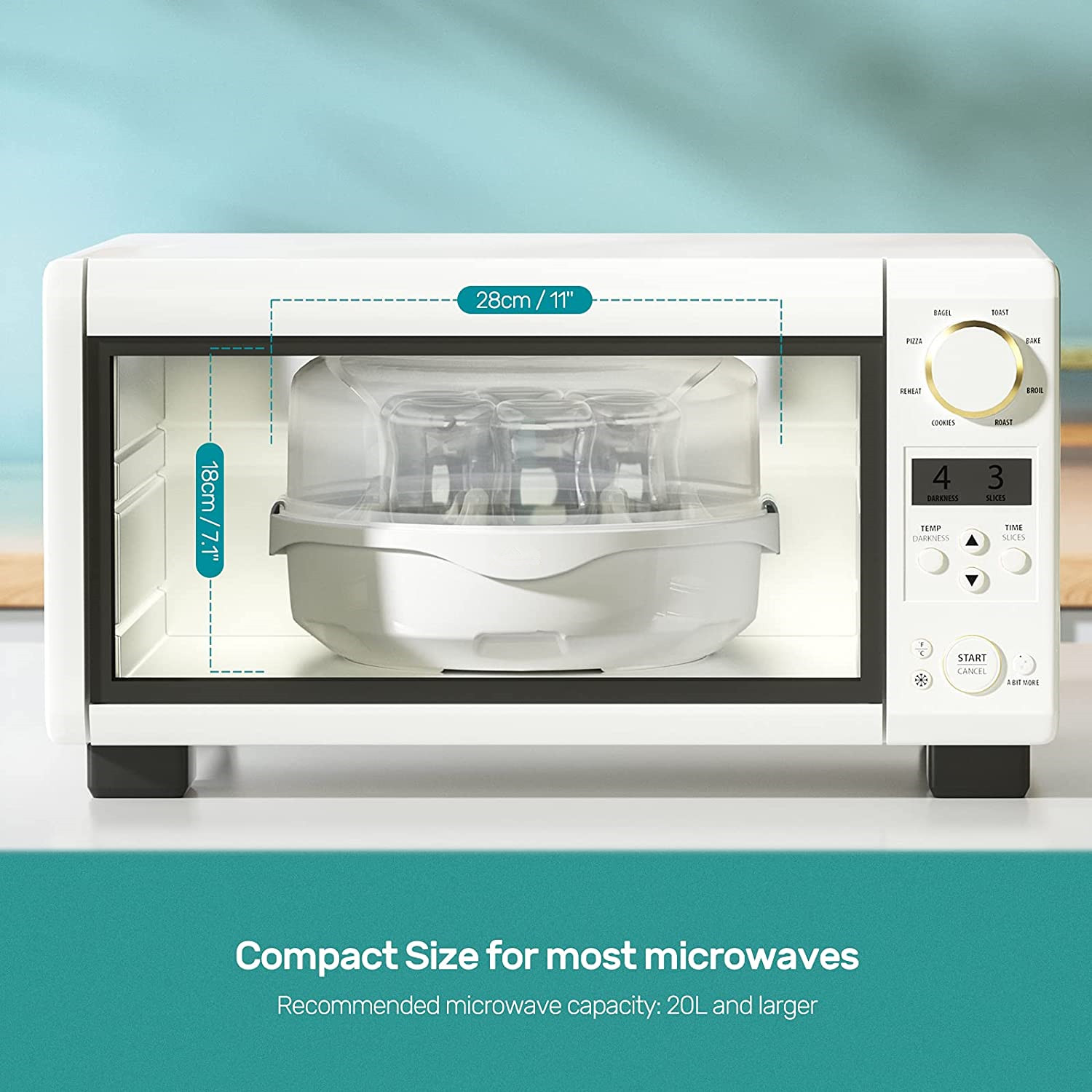 ---
{{ reviews.likes }}
{{ reviews.favorites }}
0
{{ reviews.views }}
Microwave Steam Sterilizer, Sterilizing 6 Bottles in 2 mins, Bottle Sterilizer for Babies with a Clamp, Green
Price after Rebate
$9.08
$22.78
Tips
If there is a clipable coupon on the Amazon product page, please clip it when placing your order.
Procedures:

Features
【Sterilizing in 2 mins】The microwave bottle sterilizer does its job in 2-6 mins depending on the power of your microwave. There is no need to spend one hour sterilizing in boiling water anymore. (Caution: Do not open the lid until it cools down. )
Description
【Holds 6 Bottles】Nullie microwave sterilizer can hold up to 6 bottles. Obviously, you can put more in it, breast pump parts, pacifiers, even teething rings. It's just a matter of how you stack it. The sterilizer is compatible with most baby bottles and microwave-friendly baby items. 【Super Easy and Effective】With the steam bottle sterilizer, you can finish the sterilization process in 3 steps, just adding the water, clamping the lid on, and microwaving for 2 minutes. This steam sterilizer uses steam to clean the baby bottle with a cleanliness of 99.99%, perfectly protecting your baby from infections such as diarrhoea and vomiting.